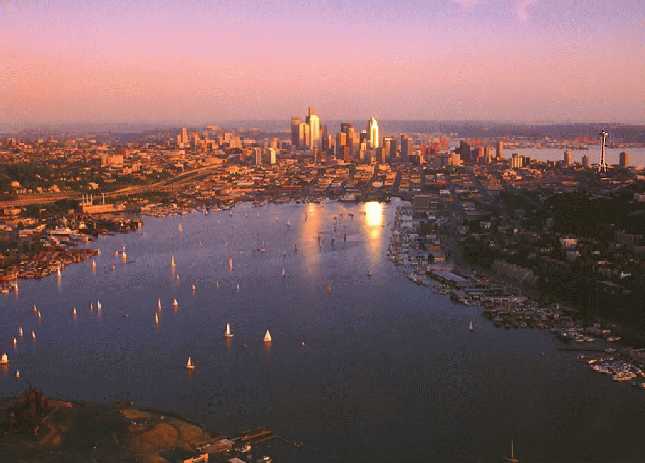 Thursday, July 19, 2012
Boarding begins at 6:30 pm; boat departs at 7 pm
Lake Union Park, 860 Terry Avenue North, Seattle
We've chartered a welcome cruise for our wedding guests on the night of Thursday, July 19, 2012. Touring Lake Union and Lake Washington on a (booze) cruise is one of the best ways to see our beautiful city.
The boat, My Girl, will be docked on the public dock just to the left of the big white MOHAI building. We'll have people directing guests, so watch for signs that say "Adam & Amy's Welcome Cruise."
Other details: Please note that the cruise is for adults only. We're happy to help out-of-town guests find babysitters. There will be light snacks and a cash bar on the cruise.
Transportation: Just north of downtown, Lake Union Park is about a mile from the Sheraton and Warwick (our two guest hotels). There are several ways to get there – by foot, cab, the South Lake Union Trolley (known for it's delightful acronym), bus or Uber.
Walk: It's a 25-30 minute walk from downtown. Click the blue line on the map for walking directions.
Cab: Hail a cab and take it to Lake Union Park, 860 Terry Avenue North.
Trolley: Walk to the Pacific Place trolley stop at Westlake and Olive Way (see map below for trolley stops). Take the trolley to the Lake Union Park stop. The trolley costs $2.50, and you can buy your ticket at a kiosk at the trolley stop.
Bus: Several buses will get you there, but the trolley is the most direct.
Uber: Uber is an awesome on-demand towncar service (simply set up an account online and download their smartphone app). We worked with Uber to secure a discount for the night of the booze cruise. See below for details.
We'll be calling a bunch of cabs (and possibly Ubers) to pick guests up after the cruise.
Uber
FREE UBER TOWNCAR RIDES FOR NEW UBERERS:
Uber is your key to a sleek ride anywhere in Seattle at any time with the tap of an app. From the quick pick up with a lovely driver to the fact that your fare is automatically charged to your card (tip included!), you'll love Seattle's most tech savvy and seamless towncar service. Download the Uber app to your phone and enter the promo code "SEAAA" to get your first ride FREE!
You can also sign up here: http://uber.com/invite/SEAAA
50% OFF UBER TOWNCAR RIDES TO AND FROM THE CRUISE FOR EXISTING UBERERS:
To sweeten the deal, Uber is offering existing Uberers 50% off your ride to and from the cruise! Just enter the promo code "SEAAA50″ before riding!

View Adam & Amy's Wedding Weekend in a larger map
Driving Directions: Click the red line for driving directions.
Parking: If you're driving to Lake Union Park, there are pay parking lots near the dock.